NORTH CAROLINA ANGLER - Fishing In North Carolina, Inshore & Offshore Fishing Vacation Hotspot.

Located on the Atlantic Seaboard in the southeastern United States, North Carolina is a state that contains 100 counties; itscapital is Raleigh and the largest city is Charlotte.


Just what makes North Carolina special?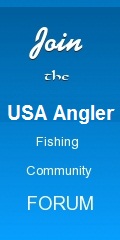 The answer is just four letters – FISH.
North Carolina hasa diverse fishing culture that attracts tourists from all parts of the world,making it a productive vacation spot. Fish in North Carolina adopt an intriguing culture and technique that makes the state stand out from the rest of its competitors.
This article will delineate the outline of fishing techniques and locations in North Carolina to help the readers knowthe place and its fishing culture. The Red Drum (also known as the Channel Bass, Puppy Drum or Redfish) is the state's salt water fish. Being a game fish, the sale of Red Drum is prohibited for encouraging the states to consider the Red Drum as a protected game fish within the state waters.The climate is mild in winter and moderate in summer with an average of less than 20 tornadoes per year. Fishing locations are largely populated with guest houses, restaurants, pubs and hotels.

Below is a brief list of locations that are popular for fishing:


• Baden-Tuckertown.
• Everett Jordan Lake
• Falls Lake
• Fontana
• Hickory-Lookout Shoals
• High Rock Lake
• James – Rhodiss
• J.H. Kerr/Buggs Island West. (Also listed in Virginia section)
• John H. Kerr Reservoir-East (Buggs Island) (NC/VA)
• John H. Kerr Reservoir-West (Buggs Island) (NC/VA)
• Lake Gaston
• Lake Norman
• Lake Wylie (NC/SC)
The fishing gear is available at different fishing centers and outlets, ranging from traditional to modern equipment with tempting prices and offers. Fishing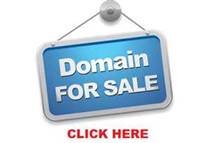 techniques used by the state anglers are deftly calculated, maneuvered and mastered, portraying a clear picture of true championship. Trainers in the locality offer their services at low cost, providing an opportunity to amateurs for learning the art. Overall, North Carolina is a must visit vacation spot for spending some of the most relaxing moments of your life.
For Travel Information to Morehead City, Crystal Coast, Outer Banks of North Carolina, take time to visit the Morehead City Guide at: MoreheadCityGuide.com.
For advertising information, please contact NorthCarolinaAngler.com